Complying with GDPR requirements for SaaS startups
Many SaaS startups fail to understand the importance of the EU's new set of rules concerning their citizens' personal data, and some paid a hefty price. Read along to understand the what, why and how of GDPR compliance.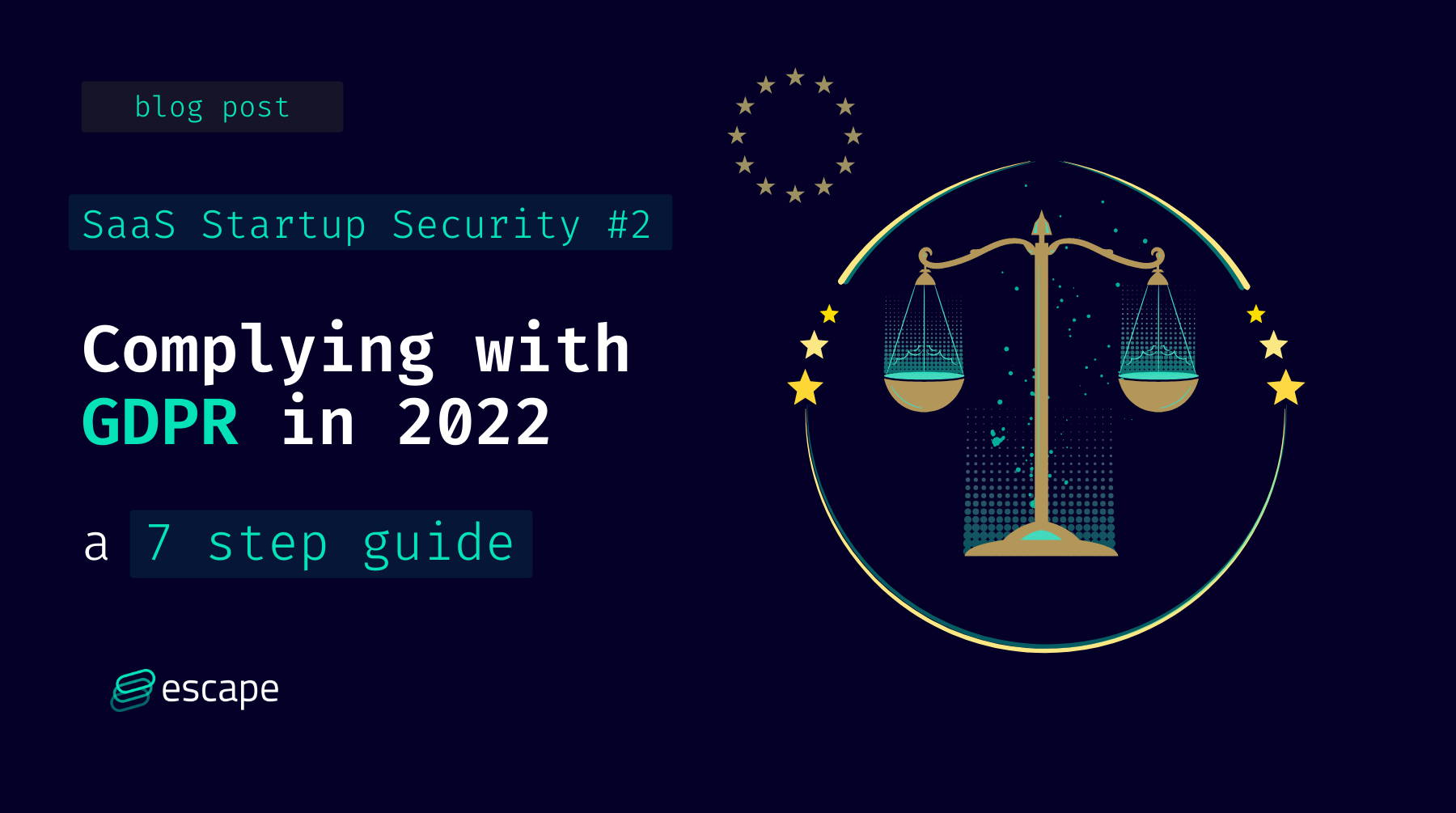 The Oracle of Omaha once said, "Risk comes from not knowing what you're doing."
Alas, many SaaS startups failed to understand the importance of the European Union's new set of rules concerning their citizens' personal data, and some paid a hefty price.
General Data Protection Regulation (GDPR) fines have peaked significantly since it took effect in May 2018, and SaaS startups have not been spared. In April 2022, CNIL fined the healthcare software provider Dedalus Biology for failing to protect approximately 500,000 clients from a major data breach, leading to a 1,5 million euro fine.
We know that navigating the 99 individual articles of the GDPR can be a hassle, so we'll walk you through the essential requirements you need to know for your SaaS startup to be GDPR-proof. As Peter Lynch likes to say: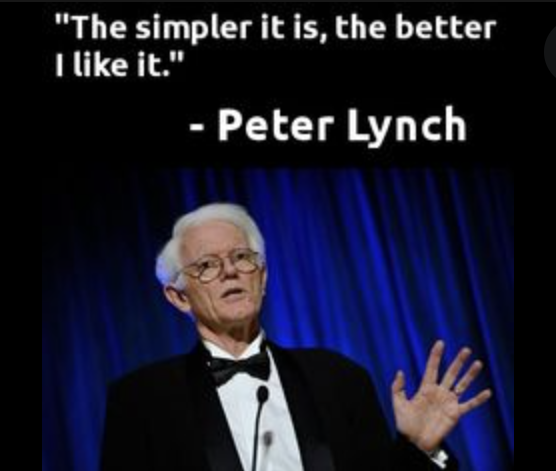 Why care about GDPR compliance? 🧐
According to gdpr.eu, the data privacy and security law is "the toughest privacy and security law in the world" (their words, not ours 😬). The EU imposes obligations on every organization that targets or collects data related to people in the European Union.
When you store the private data of EU citizens, you MUST comply with GDPR even if you aren't physically located in EU territory. Companies who refuse to comply with the regulations can be fined up to 20 million euros or 4% of worldwide turnover for the preceding financial year – whichever is worse.
BUT, complying to GDPR regulations can bring various benefits: avoiding tremendous fines, attracting potential investors 💸, ensuring customer trust 🔐, keeping your reputation clean 🧹, but most of all, paving a smoother path to success and greater accomplishments for your startup🥂
Understanding the purpose of GDPR 🥸
The dot-com bubble in the 1990s reflects the massive growth in the use and adoption of the Internet, and the explosion of SaaS vendors began essentially in the early 2000s. The Internet is a hub of information and communication, but it isn't the Internet per se that led to the increase of cyberattacks and GDPR, but the data sent over the Internet.
We've all heard the daunting sentence, "Once something is on the internet, it will be there forever" because all the data is stored in decentralized storage: the cloud. What does the GDPR define as personal data? Article 4 states, "any information which is related to identified or identifiable natural person." This can range from age to credit card information. With the greater continuous flow of information, standardization of regulations under GDPR ensures that personal data is treated transparently and safely.
Is your SaaS startup GDPR compliant? 😇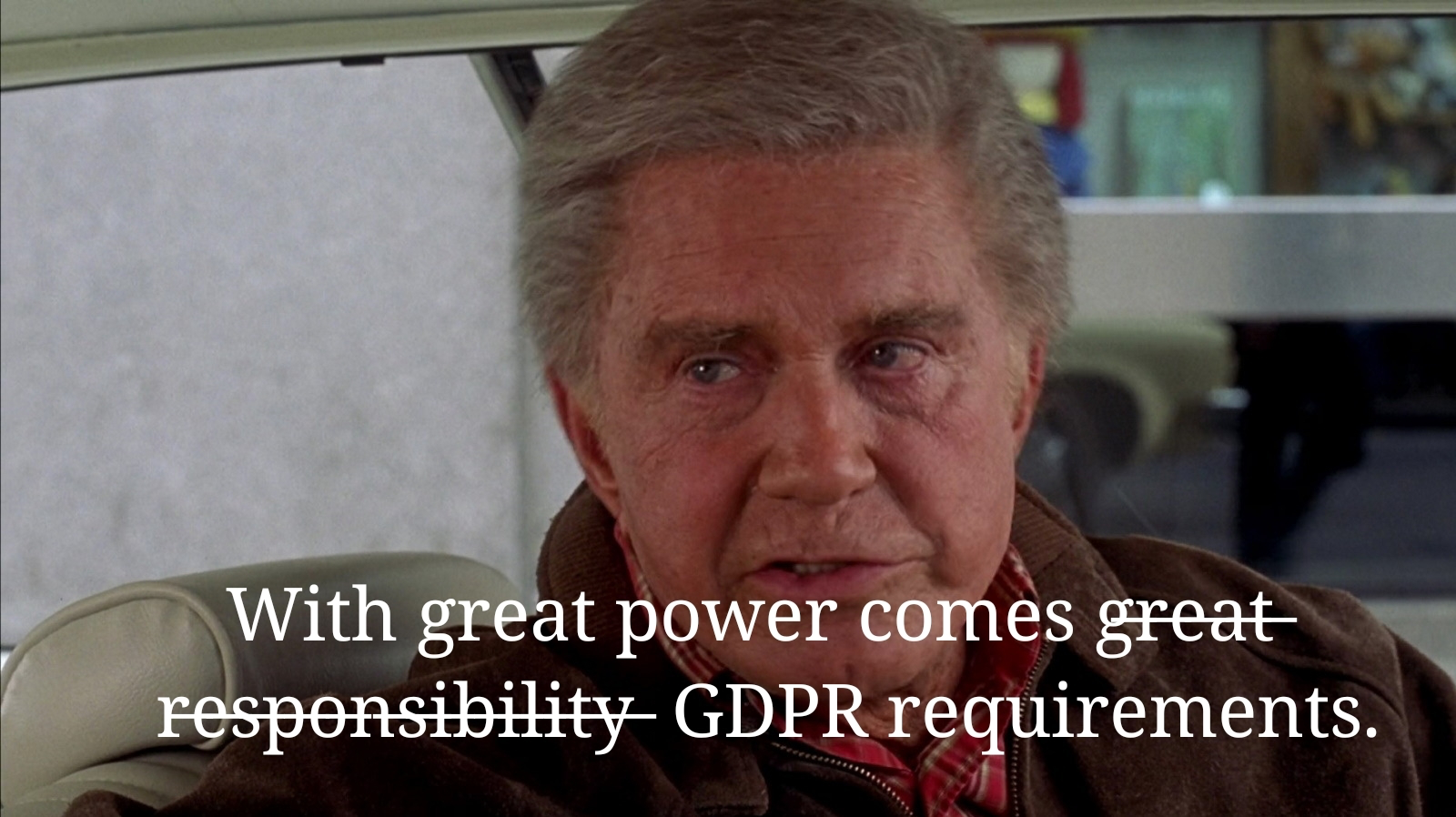 Uncle Ben wasn't kidding when he said those wise words. As a SaaS startup, it is one of your greatest responsibilities to control, respect, and protect the personal data that is stored in your servers. Is your startup GDPR compliant? Let's find out.
Our seven-step GDPR compliance checklist ✅
1. Knowing your clients' rights under GDPR 🎓
Let's imagine a fake scenario.
Your long-term loyal customer Jean Claude Baptiste asks what data is stored in your servers and requests for the data to be deleted. This is what the GDPR defines as "the right to be forgotten." (article 17). But to delete the data, you must know where Jean Claude's information is kept, so keeping track of the flow of information is data is therefore imperative. Remember the golden rule 🙏: always know where Jean Claude Baptiste's information is stored.
Jokes aside, it is important to know the rights your clients obtain when you collect information from a data subject from the EU. GDPR entitles them to know:
What data is kept
For what purposes
The source of that information
How long it is being kept
2. Keeping & deleting records of data processing ✍️
Your data processor and data controller should have a list of places where it keeps personal information and the way data flow between them (article 30). You can do this by:
Implementing an open-source database management system such as MySQL or Microsoft Access
Creating an automate deletion of data once it is no longer needed
3. Your technical data is up to date ⏱
There is an undeniable correlation between cybersecurity and GDPR. Improving data security will reduce the risks of a data breach. Here is a SaaS CTO checklist to establish the minimum guidelines for improving cybersecurity and being GDPR compliant.
4. You train your employees 🤺
GDPR training isn't only recommended, but it is mandatory. Your team does not have to be experts, but they must know the fundamentals and the best practices. According to Alvarez Technology Group, 27% of data breaches are caused by human error, so training your employees is another step to being GDPR compliant. You can find some great ways to train your employees in our SaaS startup security 101.
5. You give ✨consent✨
What does the GDPR define as consent? It states that "any freely given, specific, informed and unambiguous indication of the data subject's wishes by which he or she, by a statement or by clear affirmative action, signifies agreement to the processing of personal data relating to him or her" (article 4). Your startup can comply with GDPR by:
Asking your web developers to add a consent form to your website
E-mailing opt in form examples
6. Having a clear internal communication line 🗣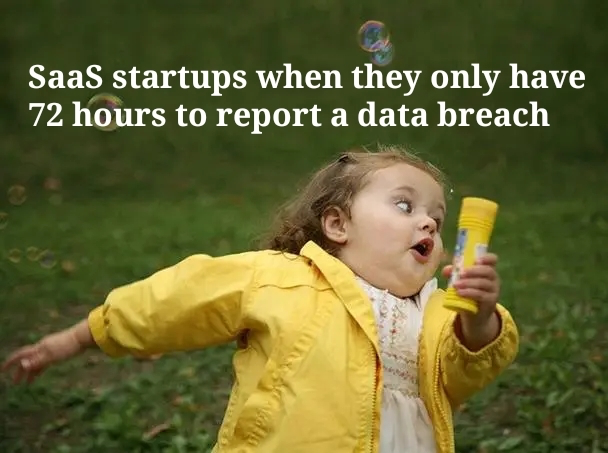 GDPR requires companies to notify authorities within 72 hours of a data breach – holidays included. If you don't want to spend your first hours of New Year's Eve running to the office to solve a data breach, then setting up a clear communication line between the data controller and the data processor is indispensable.
Transparency is key! 🔑 Your data processor must have a strong security program that can identify any data breaches quickly, timely, and communicate them to you.
We advise you have a set of tools🔧 and procedures that your security team can use to identify, eliminate, and recover from cyberattacks.
7. Appoint a Data Protection Officer (DPO) 👮‍♀️
What is a data processor officer? They ensure that your startup processes the personal data of any individual related to your business in compliance with GDPR regulations.
On April 28, 2020, the Litigation Chamber of the Belgian Data Protection Authority (DPA) fined an unnamed organization 50,000€ for non-compliance of GDPR requirements related to the appointment of a DPO after a data breach notification.
Hiring a DPO is not only useful, but it is mandatory.
8. Automate the compliance of your GraphQL API
Escape is the GraphQL Security solution that allows you to test your endpoints' performance, reliability, data leaks (personally identifiable information) and security. Especially it allows you to generate automated pentesting reports that m the GDPR compliance process seamless for your GraphQL API.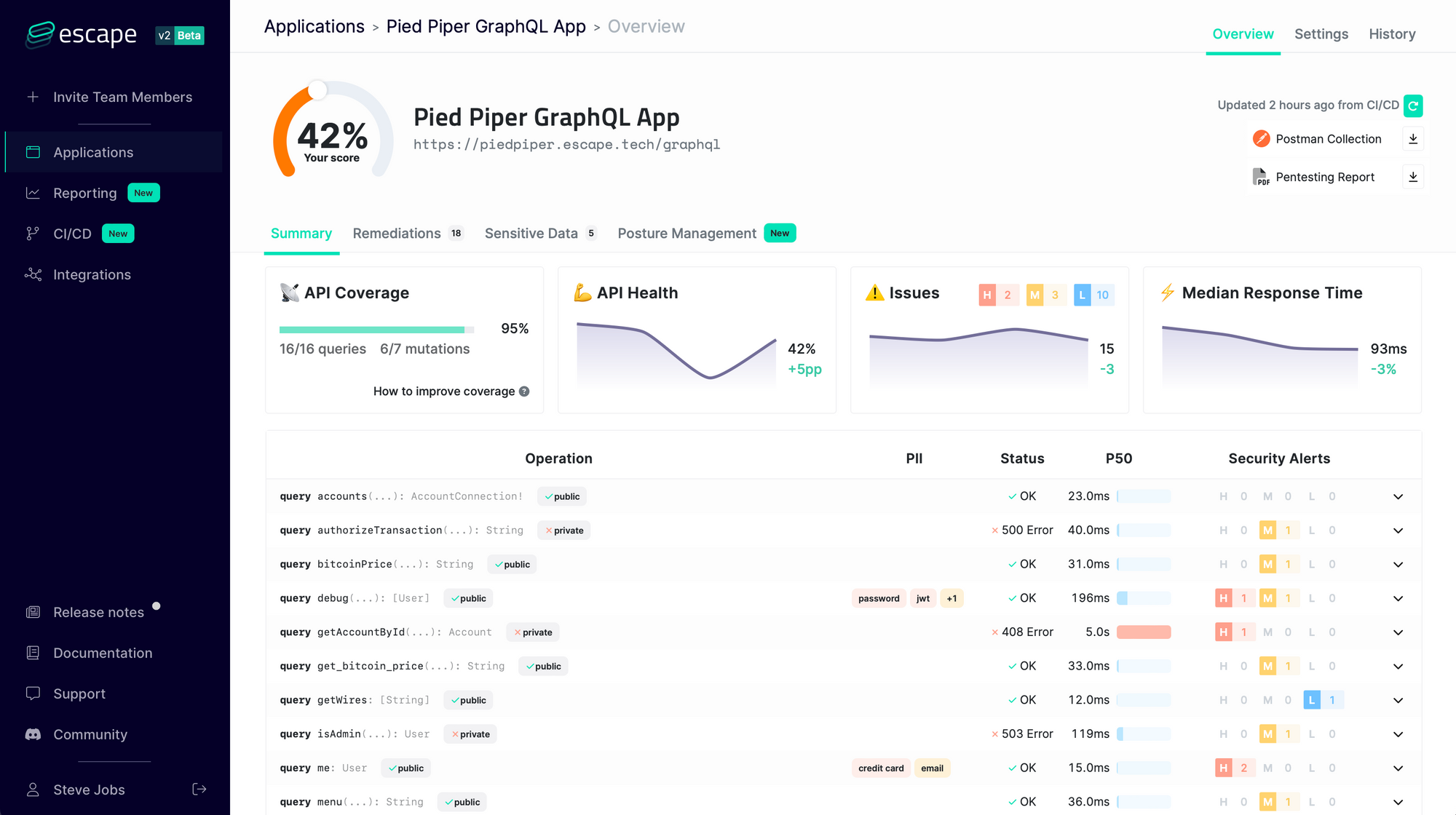 Give it a try for free and start complying with GPDR in 1 minute!
Wanna know more about automated GraphQL automated testing? Read our blog article "How to test your GraphQL API?".
Security is king 👑
The GDPR reflects the digital economy we live in today, but more importantly, it highlights the urgent need to protect citizens in case of data breaches. With the World Wide Web being more powerful than it has ever been before, security is king👑
You can read this blog that teaches you how to reduce data breach risks from a technical point of view. Another useful source is the GDPR FAQ. The EU's GDPR compliance checklist and unofficial GDPR compliance checklists are also helpful tools. We also highly recommend you consult your attorney to make sure you aren't breaking any rules.
If you enjoyed this article, don't forget to subscribe to our newsletter and follow us on our social media for more useful articles and security tools.