October Spotlight: The major events not to be missed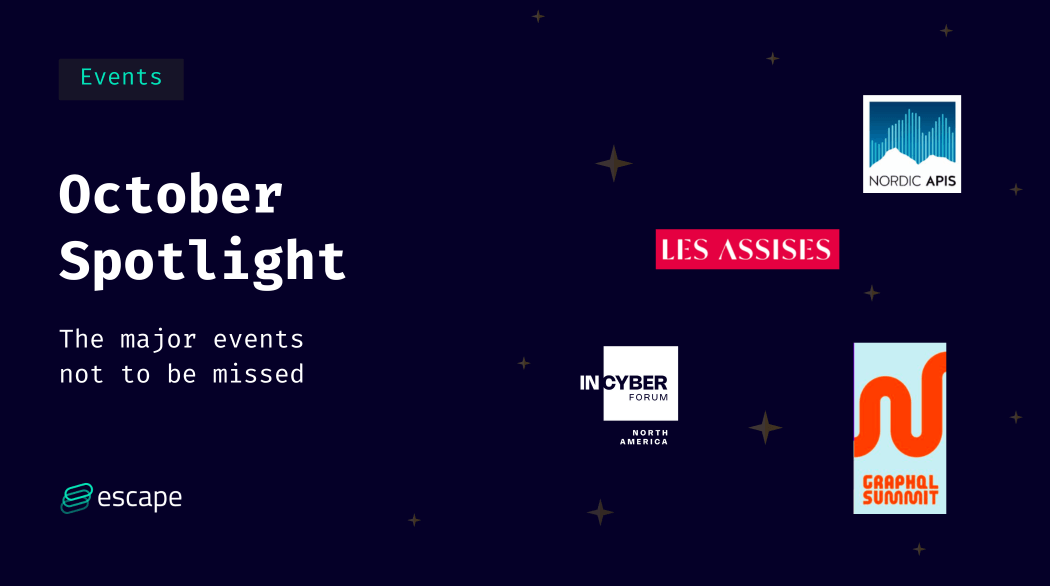 If you're not yet convinced that the fall is the best season to attend cybersecurity conferences, our upcoming event lineup might change your mind!

This month, we're taking our team global, from the US to Monaco, Canada to Sweden. Are you planning to soak up the sun and stay by the beach (hello, sunny San Diego 👋 )? Or are you up for a more adventurous journey to explore Montréal? Whatever your choice, we're here and excited to talk with you about all things API security!
So, are you ready to join us on this cybersecurity adventure?
Apollo GraphQL Summit
When: October 10-12, 2023
Where: Sheraton San Diego Hotel & Marina
About the event:
GraphQL Summit is the annual conference that brings together 1,000+ GraphQL developers and API engineers from around the world to learn advanced topics, build hands-on skills, and meet GraphQL experts face-to-face.
Join if you want to
Meet our team: we're joining forces with our partner - Xolvio. Meet and greet at their booth!
Gain valuable knowledge from 40+ talks and demos on GraphQL's impact on development teams
Participate in hands-on GraphQL workshops like "GraphOS: From Development to Launch", "Observability and GraphQL", "Server-Driven UI and GraphQL" and others
---
Les Assises
When: October 11-14, 2023
Where: Grimaldi forum, Monaco
About the event:

Les Assises de la cybersécurité, a key event for cybersecurity experts: the place where decision-makers with projects and potential"guest" buyers meet: CIOs, CISOs, Technical Directors, Network and Telecom Infrastructure Managers, Risk Managers, etc., and the most advanced "partner" solution providers on the cyber market.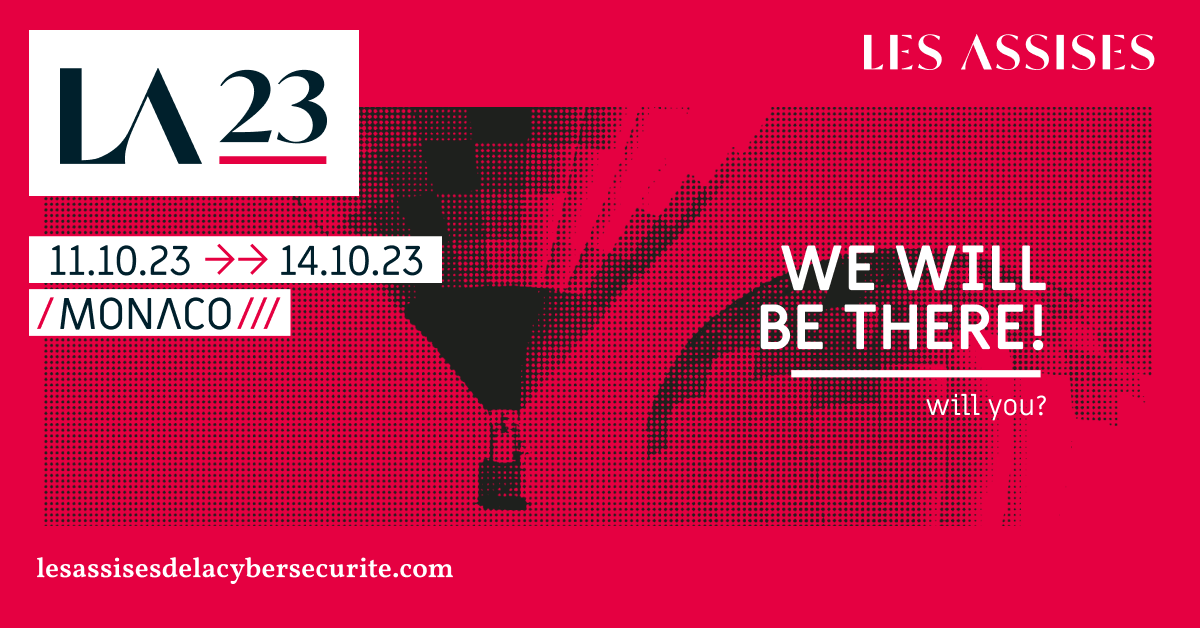 Join if you want to
Catch Escape's pitch on October 11th and visit our booth in the Startups village
Arrange one-on-one meetings with cybersecurity decision-makers
Attend a selection of 140 expert-led workshops and conferences, gaining strategic and operational insights
Are you going to Les Assises and want to discuss your API security challenges directly with our team during the conference? Book your one-on-one meeting directly on the Les Assises website!
---
The Platform Summit by Nordic APIs
When: October 16-18, 2023
Where: Clarion Hotel Stockholm
About the event:
The Platform Summit is Nordic APIs' conference and your chance to delve into everything related to APIs. It's an opportunity to learn from API thought leaders and enthusiasts, meet industry colleagues, and exchange ideas.
Join if you
Design high-quality, secure API platforms
Explore best practices and practical examples in lively presentations and panel talks, including our own.
Don't want to miss the ABBA Tribute Show at the end of Day 1 (October 17) and sing your favorite hits! When in Sweden, after all.
---
The InCyber Forum North America
When: October 25,26, 2023
Where: Palais des congrès, Montréal
About the event:
The InCyber Forum, a leading global cybersecurity event, addresses vital issues like enhancing internet security, fostering trust in new technologies, countering cyber warfare and espionage, bolstering critical infrastructure, and combating cybercrime. With a remarkable 15-year history, it's evolved into Europe's largest cybersecurity and digital trust gathering, boasting 20,000 attendees, 650 sponsors, 530 speakers, and representation from 82 countries. With the support of Canadian, Quebecois, and French authorities, the event is expanding to North America, hosting its second edition in Montreal on October 25th and 26th, 2023.
Join if you want to
Watch unique technical attack/defense presentations and ethical hacking demonstrations
Get insights into cybersecurity across the military, government, transportation, and industry.
Stop by Escape's booth and engage in exciting discussions about API security with our team
---
See you there?
As we're getting ready for these events, our team is eager to connect, collaborate, and share insights. Whether you have questions, are looking for partnership opportunities, or want to chat, we're here. Feel free to book a meeting or join the conversation on the #events channel on the Discord community.
Stay secure,
Your Escape team