Introducing seamless compliance for GraphQL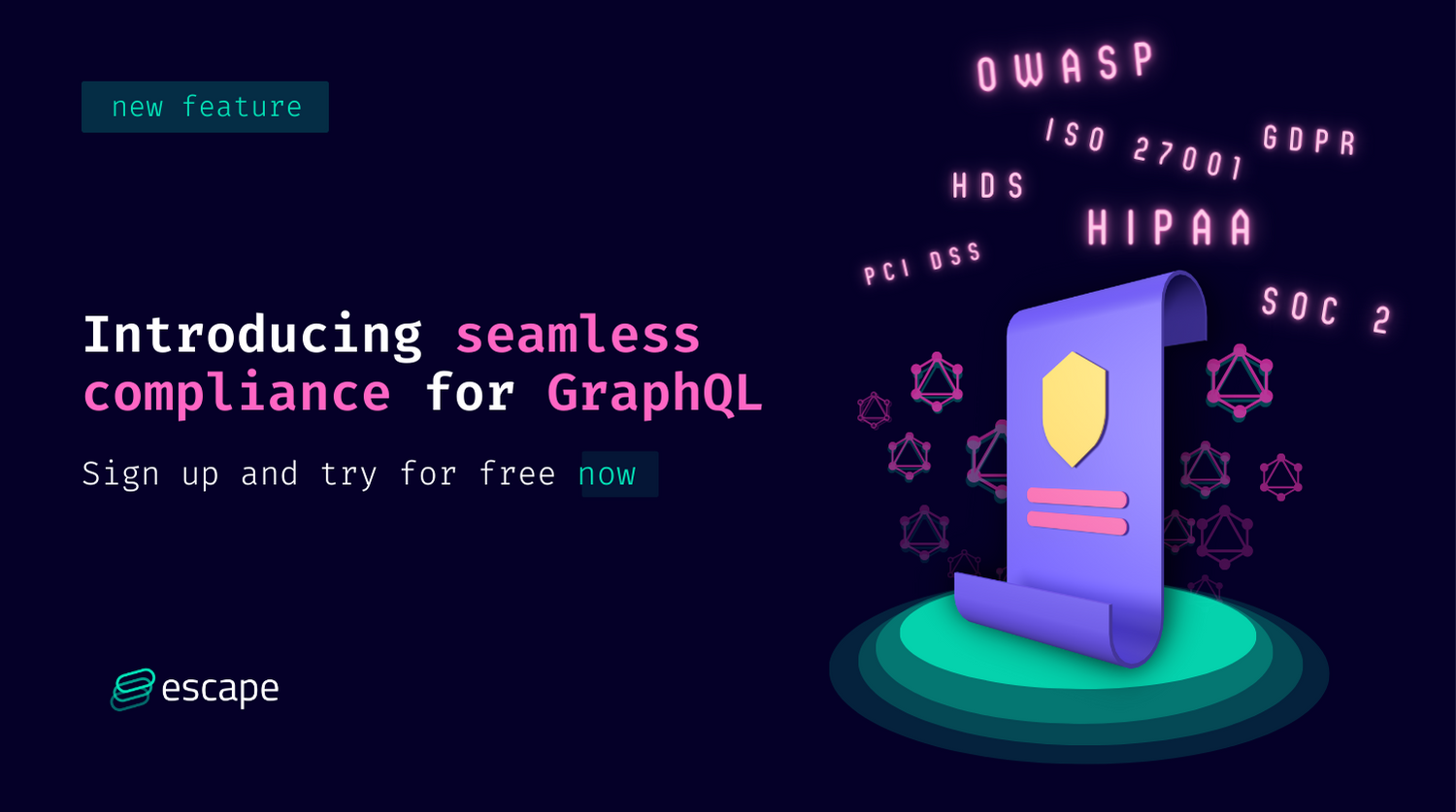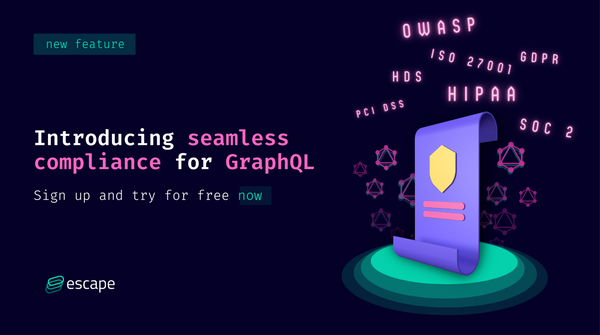 As your go-to partner in GraphQL Security, we at Escape are constantly innovating to simplify and streamline security for you. We're proud of our reputation for crafting modern, dynamic application security testing (DAST) tools tailored to GraphQL, beloved by developers and trusted by security teams worldwide. From comprehensive reporting features and vulnerability checks to seamless CI/CD integrations and remediation assistance, our platform empowers your security teams to ensure robust GraphQL APIs.
Now, we're set to take it a step further with the launch of our latest feature, currently in Beta - an intelligent compliance-centric tool designed to bridge the gap between security teams, developers, and compliance stakeholders.
The Power of Automated Compliance
Our new feature offers automated checks against multiple compliance standards, presenting you with a concise report of issues that need attention. You'll see which tests have passed and where fixes are necessary to align with a specific standard. You'll be guided toward improvements that could enhance your compliance profile.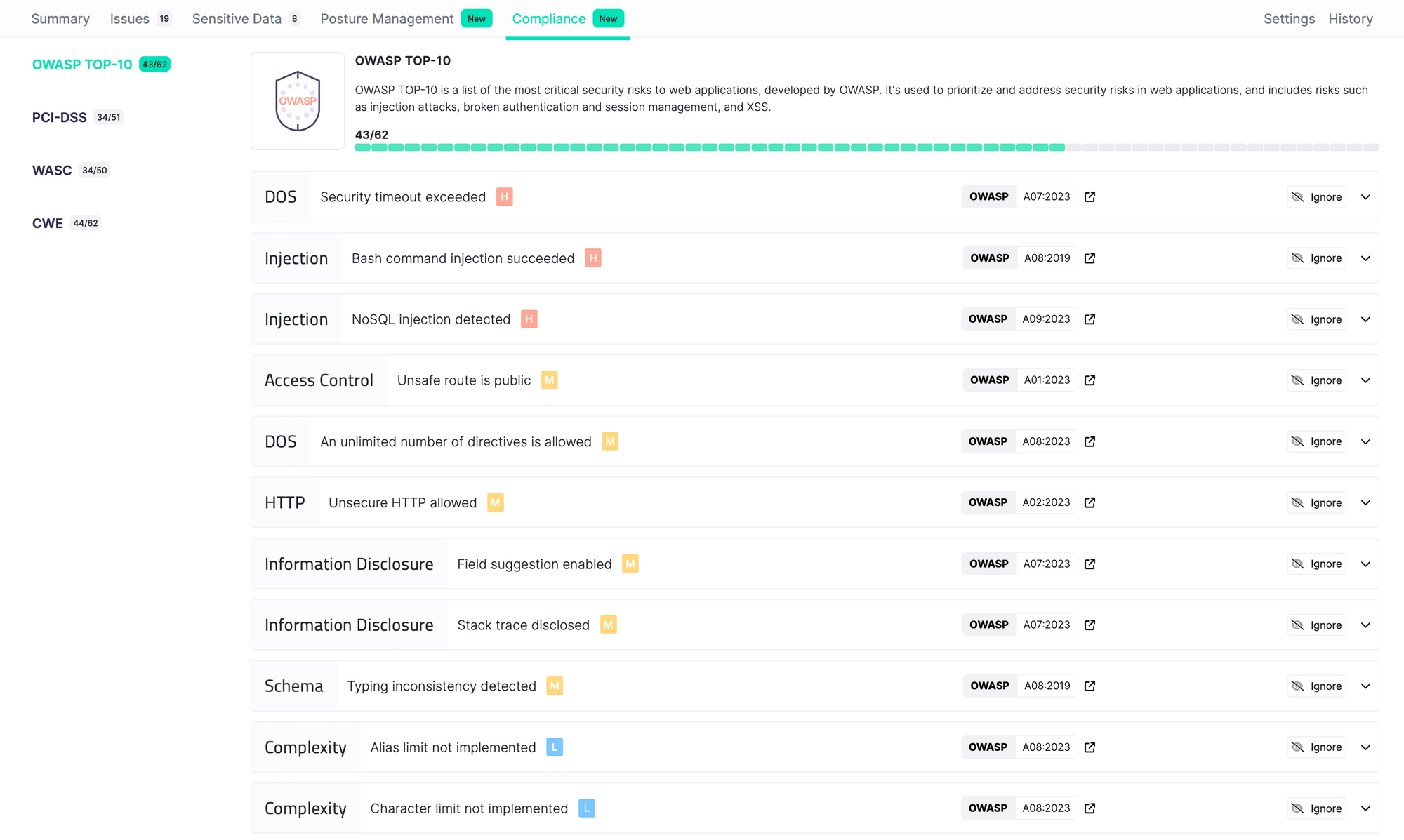 Compliance Made Easy and Collaborative
Escape's compliance tool is designed with simplicity and collaboration in mind. Easy to install, it delivers an ongoing flow of insights, highlighting potential issues and notifying the concerned stakeholders promptly. The platform also allows for easy sharing of these issues, promoting cross-functional collaboration and hastening remediation.
To assist with audit preparation and customer assurance, Escape allows downloading compliance reports in PDF format, encapsulating all the necessary details and promoting transparency.
Catering to the Best Standards
Our latest feature currently supports Common Weakness Enumeration (CWE), Web Application Security Consortium (WASC), OWASP Top-10, and PCI-DSS standards — handpicked based on popular demand from our customers. But the road doesn't end here. We're already looking to expand our repertoire and are considering the inclusion of new standards soon.
Making a Difference
The first wave of feedback has been extremely encouraging. Aurélien Lajoie, VP of Engineering at Kili Technology, one of our most faithful earliest adopters, has shared his enthusiasm for this new feature.
"Escape's new compliance-centric tool has transformed how we approach security and compliance. The automation, collaboration, and insights are unparalleled and have significantly streamlined our workflows"
A Must-Have for DevSecOps / SRE Teams
Our new feature is an invaluable asset for DevSecOps and Site Reliability Engineering (SRE) teams, aiding them in meeting their complex compliance and security needs. By providing clear insights into compliance adherence, it allows these teams to prioritize their work effectively, enhancing the overall security and robustness of their GraphQL APIs.
Pricing and Support
We believe in providing the utmost value to our customers, which is why this feature comes at no additional cost for our Business & Enterprise plans.
And remember, our team is always ready to assist you. Contact us on our public Discord channel (https://discord.escape.tech/) or private Slack channels for Business & Enterprise plans.
Join us on this exciting journey and explore how Escape's new feature can transform your approach to compliance and security. Test our Beta today and see the difference for yourself!
Food for thoughts 💡
Escape is a proud member of the GraphQL Foundation. Join us at GraphQLConf 2023 on September 19-21 in San Francisco!